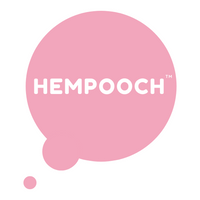 Introducing Hempooch™
Our pets are our world!
They provide us with unconditional love, smiles, happiness, and bring all round goodness into our lives. Why not return the favour?
The team at Hempooch™ have lovingly crafted a suite of pet care products and supplements to help you give your furry friends the best, every day.
Our range of products take a sustainable, organic, and chemical free approach with the benefits of Hemp Seed Oil for pets.
Hemp oil for dogs and hemp oil for cats deliver a great
range of benefits. Hempooch™ Hemp Seed Oil is also an organic, cruelty free alternative to animal-based supplements and are great for Cats, Dogs, and even Horses of all shapes and sizes. Making our hemp oil for pets a great product for our most valued customers.
We take sustainability seriously and want to do our part for you, your pet, and the environment.  
Shop Now
The Benefits of Hemp Seed Oil
Hempooch™ Hemp Seed Oil is 100% natural and organic.
Our Hemp Seed Oil is safe for your pet and unlocks a range of benefits allowing your pet to get the most out of life, everyday. 
Hempooch™ Hemp Seed Oil is: 
- A great source of Omega Oil
- Contains Gamma Linolenic Acid
- Anti-inflammatory
- A great alternative to Fish Oil
- Chemical free
- Raw organic
- Cruelty free
- Best of all its 100% Australian grown, processed, and owned
Find Out More
My 22 yo cat sleeps a little better, can walk a little better all because of this awesome oil. Id recommend to any owner with a old pet

Amazon customer
Great Product, did wonders for my little fur baby's coat! She's never looked healthier, its a must have for all pet owners!

Amazon Customer
My dog loves the Hemp Seed Oil, I mix it in with his dinner every night and it seems to working a treat. 

Customer from our trial.
I was a bit worried how my dogs would take to the capsuels, but mixed with with a treat or two they love it. 

Customer from our trial.
My cat is a bit picky when it comes to new tastes, I give him a drop every day mixed in with food and no complaints so far!

Customer from our trial.